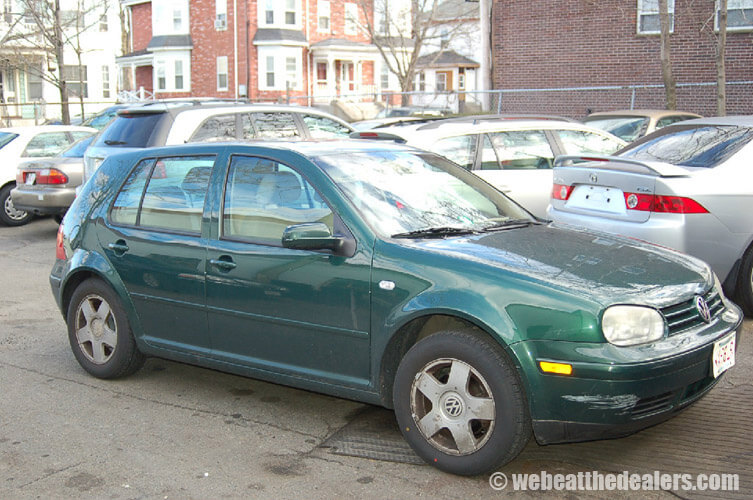 This 2001 Volkswagen Golf came to us with seized rear brake calipers one morning. On that same day before noon, the vehicle was out of the shop with new rear calipers and rotors installed!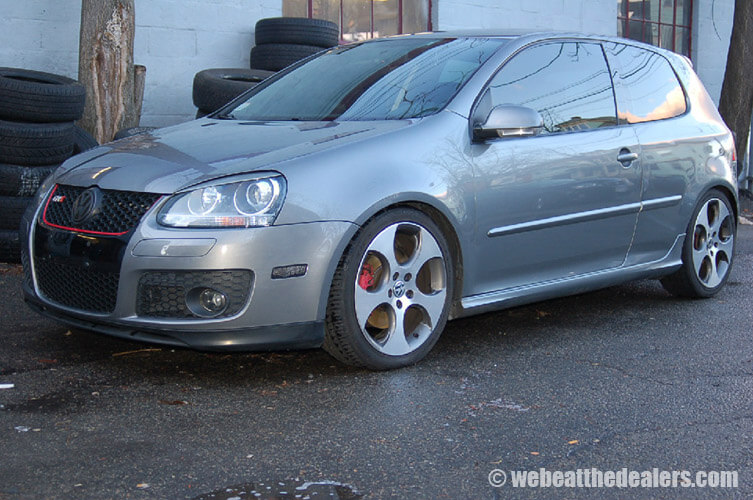 This modified 2006 Volkswagen Golf GTI came to us with some strange running issues. After performing the necessary tests, we removed the lower oil pan and discovered damaged bearing material. The damage was casued by lack of oil in the motor. A small leak can run a motor dry within days! Without question, the motor was removed and replaced.
At the same time, Vogtland Coil-overs were installed The vehicle was properly corner balanced with the driver in the seat. Corner balancing is usually only for race cars with adjustable suspension, howewer with adjustable racing suspension installed in this GTI, the corner balancing process ensures every corner of the car is at the exact same heigh, and guarantees a well balanced vehicle while cornering at high speeds!